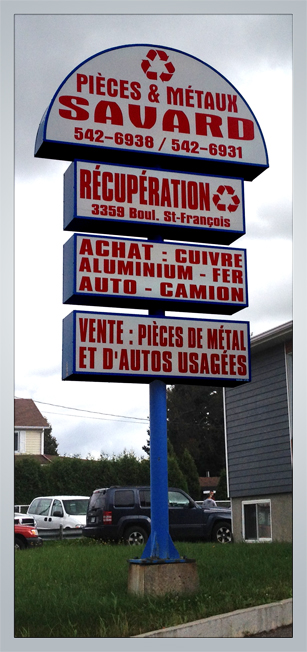 The company was founded in 1948 by Mr. Henri Savard. In recent years, his sons have taken over the activities with a team of employees adapted to the various recovery and recycling activities..


Over the years, the company has acquired an enviable reputation in relation to a sustained commitment to its customers: whether individuals, SMEs, large companies and institutional companies.




It intervenes in the early stages of the recovery process and supplies the entire industry with metals: it weighs, analyzes, conditions and recycles ferrous metals, such as iron and steel, and non-ferrous metals, such as copper. , aluminum, stainless steel and other alloys.





Our partners are there to optimize the value of the product. Our various clients take advantage of the expertise we have to sort. Throughout the product valuation process, we choose a suitable method..



In addition to supplying wholesale metal buyers, the company resells used parts and materials to the domestic and industrial market.



Our customers find it a source of appreciable savings during the transaction.